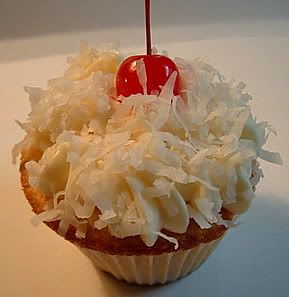 White Buttermilk Cake
Pa. Grange Cookbook
Submitted by Mrs. Frank Jacobs
Deemston Grange No. 1372
Ingredients:
1 cup shortening
3 cups sugar
2 cups buttermilk
4 cups sifted cake flour
4 egg whites, beaten stiff
3 tsps baking powder
1/2 tsp baking soda
1 tsp salt
1 tsp vanilla
Directions:
Cream shortening and sugar. Add about 1/2 cup of the buttermilk and beat until fluffy. Sift dry ingredients and add alternately with the rest of the buttermilk. Add vanilla. Fold in stiffly beaten egg whites. Bake as cupcakes at 350 degrees for about 35 minutes. Test with toothpick for doneness.
Pineapple Filling
Ingredients:
1/2 cup white sugar
4 tablespoons all-purpose flour
1/8 teaspoon salt
1 egg
1 cup diced fresh pineapple
3/4 cup pineapple juice
1 tablespoon butter
DIRECTIONS
In the top of a double boiler over simmering water, combine sugar, flour and salt. Stir in egg, pineapple and pineapple juice. Cook, stirring frequently, until mixture has thickened. Stir in butter. Remove from heat and allow to cool.
Cream Cheese Frosting
Pa. Grange Cookbook
Submitted by Mrs. John Espey
Center Grange No. 1870
I doubled this recipe and added enough powdered sugar to make the frosting stiff enough to pipe it.
Cream Cheese Frosting
1 pkg ( 8 oz) cream cheese, room temperature
1/4 cup butter
1 tsp vanilla
1 cup confectioners sugar
Let cream cheese and butter warm to room temperature. Beat them together and add vanilla. Gradually beat in sugar.