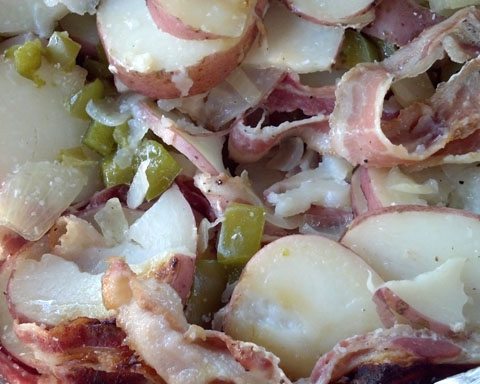 Prep Time:
20 minutes
Ingredients
12 Slices Bacon
6 Large Potatoes Sliced
Salt and Pepper
2 Small Onions Chopped
1 Large Green Pepper Chopped
Foil
Instructions
Place 6 slices of bacon on two long strips of foil (laid out to make a packet).
Add half of the potatoes and season them with salt and pepper
Add half the onions and half the peppers
Repeat layering with remaining ingredients.
Close foil to create packet and grill lowered onto coals for 20 minutes.
Flip and grill for additional 15 minutes.
For more food and fun, visit GOODEnessGracious.com