by
Amity Hook-Sopko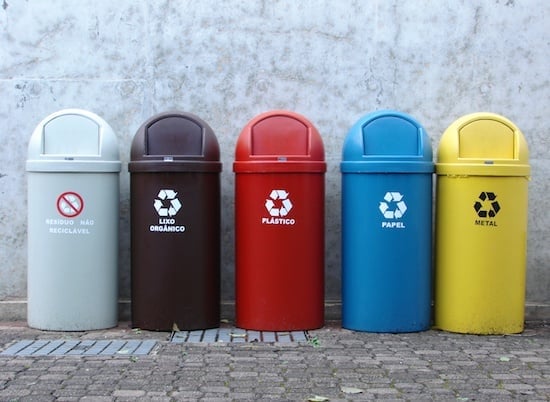 Even in today's increasingly eco-friendly society, many still think recyclable items are limited to plastic bottles or paper products. In reality, local and national organizations are on their way to collecting almost anything that usually ends up in the trash. Here are a few unexpected items that can be part of your home's recycling routine.
If your kids are tired of drawing with old crayons, don't throw them out: give them new life by sending them to the Crayon Recycle Program at www.crazycrayons.com. This national initiative will collect the crayons and turn them into Crazy Crayons – old crayons melted into fun shapes and swirled colors – which you can then order for your kids to enjoy!
Join the Jewelry Brigade at TerraCycle! Send in your old or broken jewelry for free and get a fair price from a trusted source while donating an additional percentage to a charity or local school.
TerraCycle offers other unusual free collection programs. Mail in your worn-out flip flops to receive an exclusive coupon for an in-store purchase at Old Navy. Thanks to partner Logitech, you can also mail in old keyboards, webcams and mice, and earn money for your favorite charity by participating. Electronics and office supply stores also accept a variety of equipment to recycle, including computers and mobile phones, so don't forget to check locally, as well. Visit www.terracycle.com to get more information on any of its collection programs.
Re-doing your floors? The Carpet America Recovery Effort (CARE) provides solutions for recycling carpet. Visit www.carpetrecovery.org for more information, and click the "Waste Diversion" tab to view a list of CARE's carpet reclamation partners. There are many options for home or business owners, including drop-off locations and pick-up services.
Find your nearest Habitat for Humanity ReStore by visiting www.habitat.org/restores to donate building materials, furniture or appliances. The ReStores will sell the used items, and the proceeds fund local Habitat construction.
Check out www.Earth911.com to discover recycling opportunities in your local area. Just type in what you want to recycle and your zip code, and Earth 911 provides a list of drop off locations or mail-in opportunities.
Participating in collection programs like these not only help the environment but also give you the opportunity to clean out your home; make some money for yourself, charities or schools; give back to those in need; and teach your children that recycling can be easy and fun!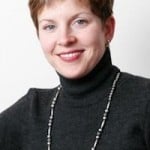 As Director of U.S. Public Relations for
TerraCycle, Inc.
, the world's leading upcycling and recycling company,
Lauren Taylor
helps manage various public relations programs and campaigns of TerraCycle and its brand partners.
TerraCycle converts difficult-to-recycle packaging and products into eco-friendly, affordable items available at major retailers. When not at work, Lauren encourages her husband and stepsons to protect the planet and tries to make her household environmentally friendly through composting, recycling and buying local.